Hey man. We're here to help.
Videos, tips, tricks and FAQs to help you dye right. 
Watch: How to dye
Watch our step-by-step guide of the dye process, brought to you by True Sons founder, Carl Sandler.
Top questions
How long should I leave True Sons on?
We recommend applying the product for 15 minutes the first time and evaluating the results. Need more coverage? Reapply in 5-minute intervals until you reach your desired shade.
How do I prevent skin staining?
1. Use Vaseline or petroleum jelly to line the edges of your beard or hairline. This creates a protective barrier that they dye can't penetrate. 
2. Have a damp cloth ready and wipe off any excess due you get on exposed skin as soon as possible. Wipe your ears off every time as a general rule, because you can't see behind there. 
3. Always wear gloves to protect the skin on your hands.
Where can I use True Sons?
You can use the same True Sons foam on multiple body parts including scalp (head) hair, chest hair and arm hair.
However, True Sons cannot ever be used on your eyebrows or eyelashes. Getting dye in your eyes is extremely dangerous. Please be careful.
We have not tested True sons on the pubic area so please don't use it near your business district. You might give a whole new meaning to the term 'blue balls'.
Your 5-Step Maintenance Routine
You need to maintain anything you care about on a consistent, regular basis, the same goes for dyeing.
Follow these 5 steps to keep your hair and beard in top shape.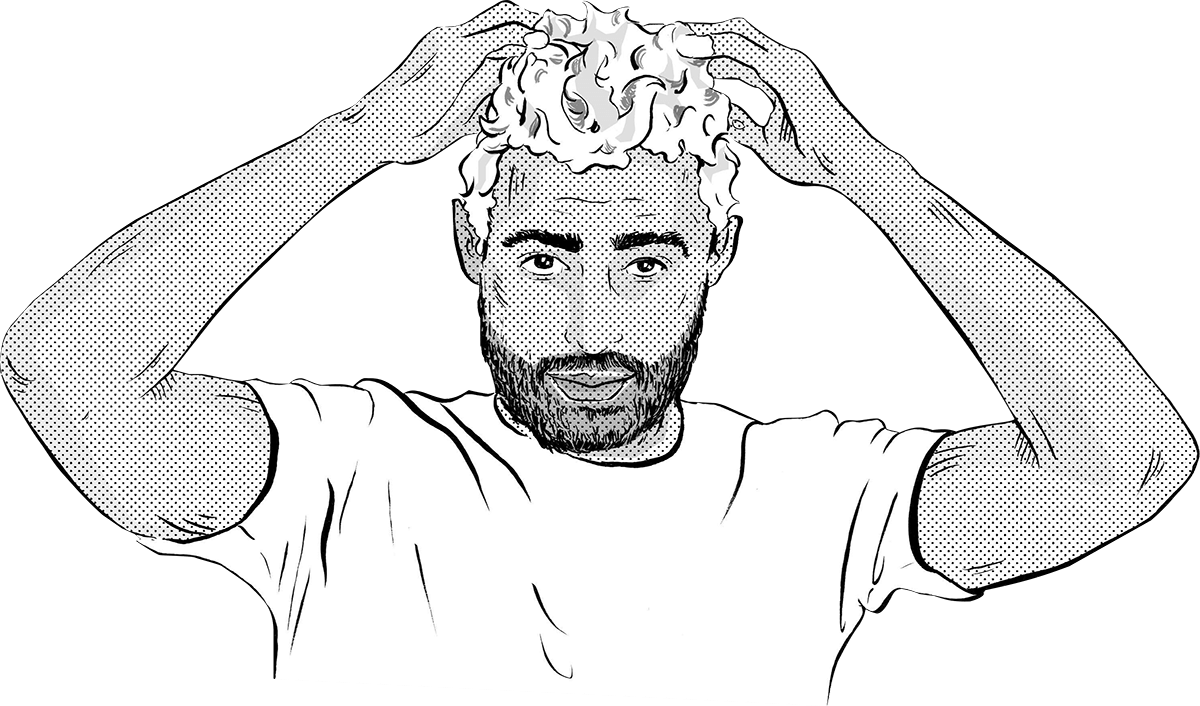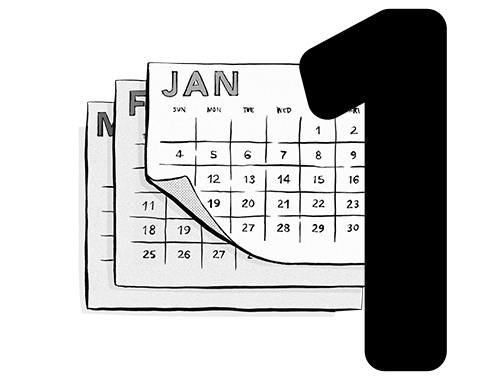 Set a calendar reminder
The sweet spot to reapply True Sons is every 7-10 days.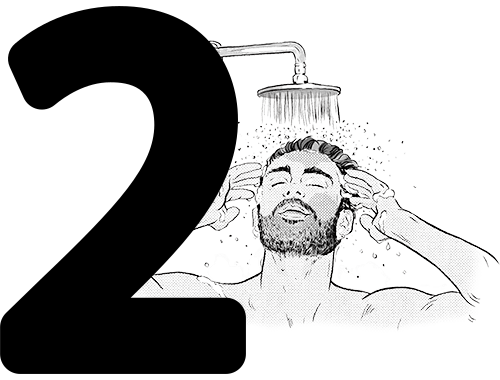 Work True Sons into your regular grooming routine and dye before you shower.
Showering off makes for an easier cleanup.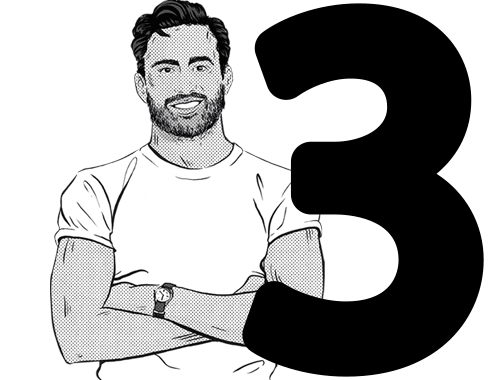 Dye after a haircut or beard trim for the best results.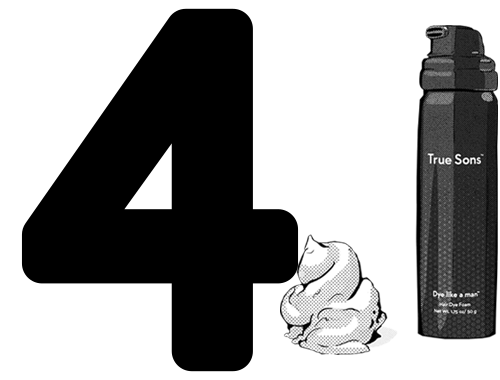 True Sons is a demi-permanent dye.
That means it washes out after 12 - 15 washes.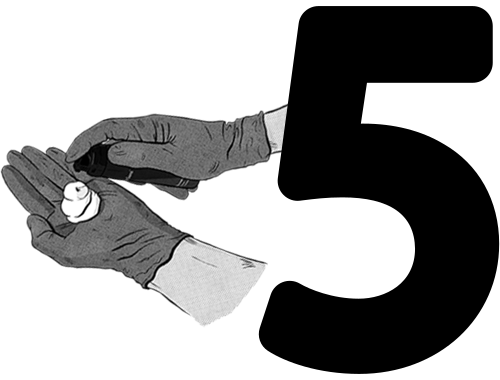 If you need to apply more often, try leaving it on longer, using our dye booster or going a shade darker.
More FAQs
1. Can I change my shade whenever I want?
You can change the shade you receive for each shipment by changing your account settings one week before your next ship date.
2. Can I change the frequency whenever I want?
To change your delivery frequency, log into your account and look for the Manage Your Subscription option.
3. Can I cancel or edit frequency whenever I want?
Yes. Any plan changes, including cancellations, must be received one full week before your next shipment date. You can also pause or skip a shipment by logging into your account, going to Manage Subscription, click ORDER # and adjust each shipment to your liking.
4. How do I cancel?
To cancel your subscription, send us a request here: https://truesons.com/pages/contact Any plan changes, including cancellations, must be received one full week before your next shipment date.
5. How long will it take my order to arrive?
True Sons usually ships out new orders within 1 business day. It can take up to 5-7 business days to be delivered, as our aerosol cans contain pressurized gas that can only ship ground. We are not able to offer expedited, air, or international shipping at this time. We are able to ship to PO and APO boxes.
6. Where do you ship?
We currently ship only within the continental United States only. Sorry, Hawaii, Alaska, and Guam!
7. Can I order a single can?
Single-can purchases can be made through Amazon.

While we are not offering a single can purchase on our website, you can subscribe to any plan to start out. Then you are able to Skip or Unskip as needed before each scheduled shipment (or you can also change the color and next ship date before the next order). Users can manage this in their Account tab, or we can cancel subscriptions for customers.
8. Can I purchase True Sons at a retail location?
Not yet. True Sons is only available online at TrueSons.com and Amazon.
9. Can I return product?
If you are not 100% satisfied with your choice of shade, we will either send you out a new shade as a replacement or we will cheerfully issue a refund. To request a new shade, contact support@truesons.com within 30 days of the date of your original purchase. This policy is limited to one per customer.