Why True Sons?
No Mixing
Our innovative, patent-pending formula can be used right out of the bottle with no mixing for easy application.
Natural-Looking Results
The air-oxidizing foam works with the tones of your natural hair to gradually phase out the gray.
Multiple Use
True Sons can be used multiple times over a sustained period of time. One bottle contains an average three to four applications.
Satisfaction Guarantee
If you're not completely satisfied with the results from your first kit, we will send you a new one with an alternative shade or your money back.
Hear from Other True Sons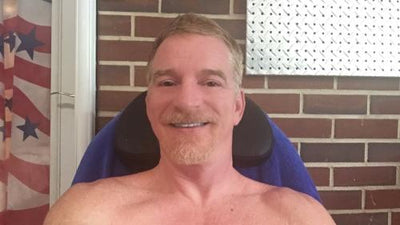 I'm a 57 year old Ginger. I would otherwise have a completely white beard and mustache with just a bit of white around my temples. Being a Ginger, I found it almost impossible to find a dye that worked for me. First off, the "women's" dyes burned my eyes and nose when I tried them on my mustache. Second, I couldn't find the right color. I'd end up looking like a scary clown or it'd be an unnatural color of maroon or orange. True Son's gave me a natural color so my beard matches the hair on my head. My hair color darkens in the winter so I just leave it on a bit longer in the winter. Lately I've been blending in some in my temple area. It's amazing how well it works with my natural hair color. I love not having to mix chemicals and the easy cleanup. I love True Sons.
8 months ago
Nearly 20k men already dye with True Sons. Join our community and feel sexier naturally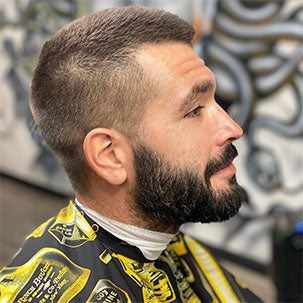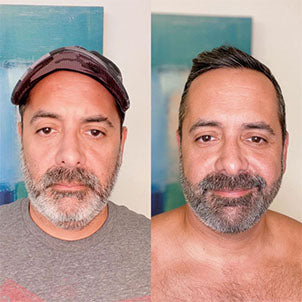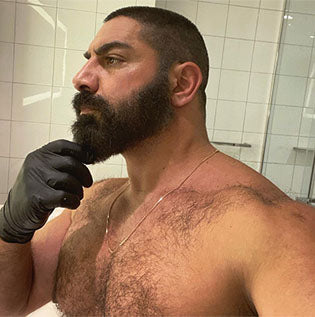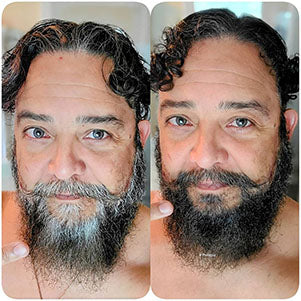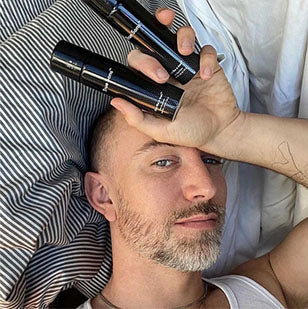 True Sons "Try for Five" Promotional Offer
Terms and Conditions
By participating in True Sons "Try for Five" promotion, you agree to accept the following terms and conditions: The "Try for Five" promotion is a limited offer open to 50 monthly eligible customers and will run from February 1, 2023 through midnight December 31, 2023. This promotion is only open to U.S residents over 18 years of age who have not previously subscribed to True Sons. Only one "Try for Five" promotion kit per registered user is allowed. The product cost will be five dollars ($5 USD) for the product and ZERO (00) shipping cost for standard delivery. You will not be able to redeem any other discounts (including free shipping codes and automatic sitewide offers) for this product. True Sons reserves the right to modify or cancel this promotional offer at any time. The terms of the "Try for Five" promotion is that you agree to receive a basic True Sons dye kit with ONE (1) bottle of the True Sons hair dye (with the shade of your choice). True Sons will accept only ONE (1) shade per participant. After approximately 30 days, you will be automatically enrolled in the True Sons bi-monthly subscription plan for $79.98 and will receive the full True Sons dye kit with 2 bottles of True Sons Hair and Beard Dye of the same shade chosen by you, 1 Pair of Gloves, 1 Quick Start Guide. You can change the frequency, upgrade your subscription plan, apply a discount, or opt-out of your subscription with True Sons any time after the first month. Visit our website to update your profile. For more information on How to Use True Sons visit our FAQs section here: (https://truesons.com/pages/frequently-asked-questions) By providing your email address, you are signing up to True Sons' mailing list and consenting to receive marketing communications from us. This includes accepting that your personal information will be managed by True Sons in accordance with its Privacy Policy (https://truesons.com/pages/privacy-policy) . We appreciate your feedback and support. Post on social media tagging @truesonsgrooming to be featured in our social media feed as well as with other subsidiaries for marketing and promotional purposes. True Sons will only disclose the information that was provided in your original post.